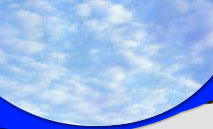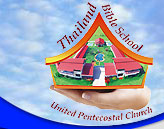 The Bible School has a Dual Mission as a School for Preparing Ministers and as a Church

The Word of God writes "How shall they hear without a preacher?"  and in another place "My people are destroyed for lack of knowledge."  These and other scriptures mandate that there be trained ministers to bring the Word of God to all peoples of this world, and this is the primary Mission of the Bible School.  However the school is both a training center for young men to go into the ministry, and also is a "church" where most of these same young men find salvation.  Most of our students come to the school seeking a new life and Truth, and are Born Again in the first few weeks they are at the school.  We have had Buddhists, Trinitarians, Animists, Agnostics and others find a new life in Jesus Christ by coming to the school.  We are thrilled that the Lord is allowing this school to be both a "School" and a "Church" in the finest sense!

As background to the Bible School itself, classes are held 46 weeks out of the year every weekday morning for four hours, with 1.5 hours every afternoon designated for homework and individual study.  In addition, every weekday evening the students conduct full evangelistic services. The students rotate with one another in leading the services and ministering in the Word, beginning about four or five months after they start classes.  They also rotate conducting services and ministering in the Word in three or four different area church locations every Sunday.  Since "debriefing" is conducted by the teaching staff after every event, the students rapidly progress in their skill in leading Spirit-filled services and in ministry of the Word.  The two year course of study also gives them the equivalent of 144 Quarter Credit Hours of course work, providing a solid base of doctrinal understanding

Since opening this school, more than 190 men have come to the school and 71 have stayed the entire two years to graduation and most are in the ministry today.  This new Bible School which opened on a trial basis in 1999 is providing a growing cadre of spiritual and trained young men to reach out to the lost peoples of Thailand!

We are so thankful for the families of the late Isaac A. Keyes and their associated church members who helped build the beautiful new facility which was dedicated in February 2004!  And we are continually grateful to all of our Partners who are making it possible for young Thai men to study at the school through their sacrificial donations.  The Lord is greatly pleased with the love shown to the Thai people!

Sending forth laborers into His Harvest!